Os Pampa Halles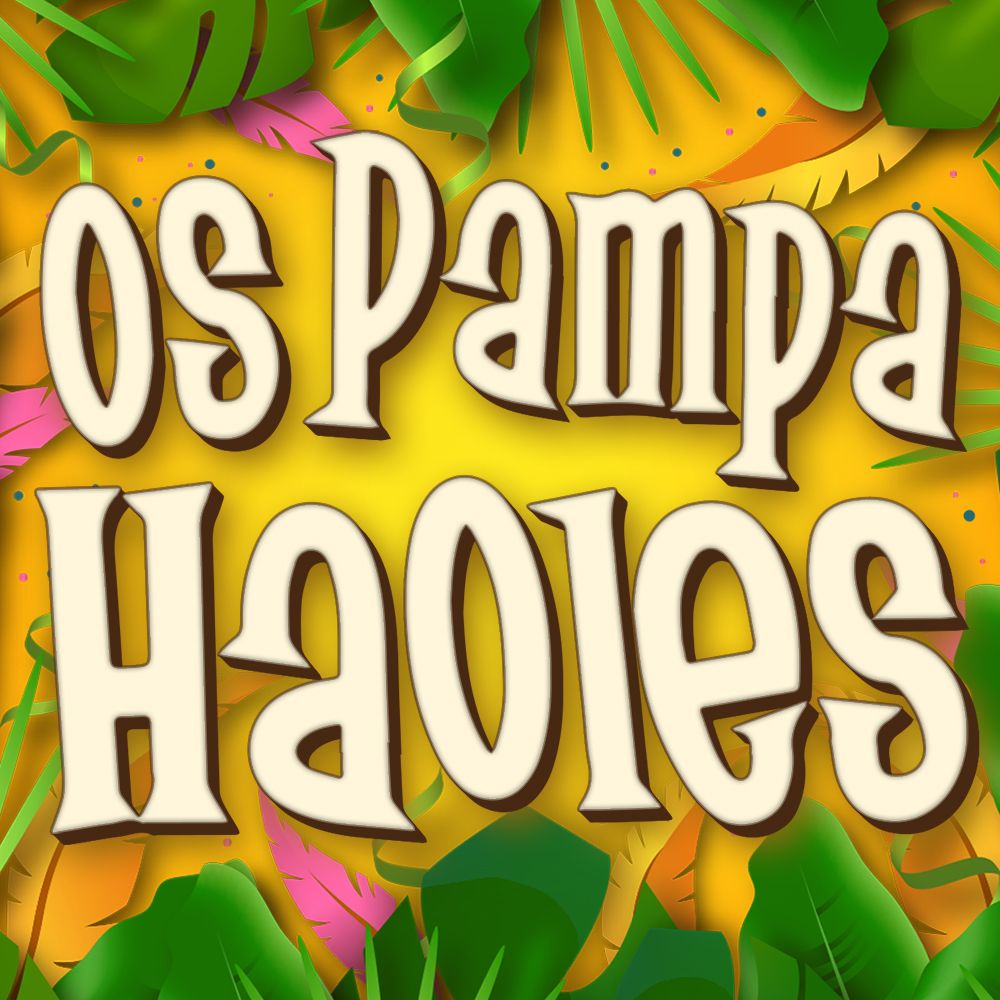 Os Pampa Haoles
The wave of Os Pampa Haoles is instrumental music made by guitar, bass and drums. The inspiration of today's trio is based on surf music classics, such as The Ventures, Link Wray and Dick Dale. However, it navigates with tranquility in other seas, guaranteeing incursions by garageiro rock and Latin rhythms. To leave the trip with even more soundscapes, sax and percussion are also on board at times.
Created in 2016, the Porto Alegre band is currently formed by guitarists Rodrigo Nizolli (formerly The Donnady's Living Loom Band and Victrola Hey and Os Toca-Discos) and Gabriel Bard, in the company of drummer Luigi Rokero (Wallride, Jay Adams and Los Vatos). The haoles (foreign or non-native, in Hawaiian) are so called because they are far from the coast, where their music, theoretically, would find a good setting to be a soundtrack. The name Pampa is a reference to the south of Brazil, where the term - which designates a typical biome in Rio Grande do Sul, Uruguay and Argentina - is well known.
 Despite the lack of lyrics, the themes of Os Pampa Haoles describe situations such as difficulties to reach the beach, work routine in the capital of Rio Grande do Sul and also local urban legends. One of those mythical stories that still permeate the popular imagination is known for crimes of Rua do Arvoredo and yielded the song 'Spectrum Claussner'. The story tells that the killers attracted victims to kill them and use part of the bodies to make sausages. The practice was carried out by three defendants: the Brazilian José Ramos, his Hungarian wife Catarina Palse and the German butcher Carlos Claussner - the latter was also sacrificed by the blades of the former cronies.
Os Pampa Haoles is:
Luiz Argimon - Drums
Rodrigo Nizolli - Guitar
Gabriel Bard - Guitar
Rodrigo Lomando - Bass
RELEASES
The self-titled debut, which has seven tracks, was recorded at the Hill Valley studio in Porto Alegre, with Davi Package Schvarcz Gomes. The material also includes the participation of the musicians Gabriel Cabelo (Tribo Brasil), on percussion, and Pedro de Azevedo Medeiros (Nossotros Quem / Sopro Cósmico), on the saxophone. The cover illustration is by artist Felipe Neb.