The Electric Heaters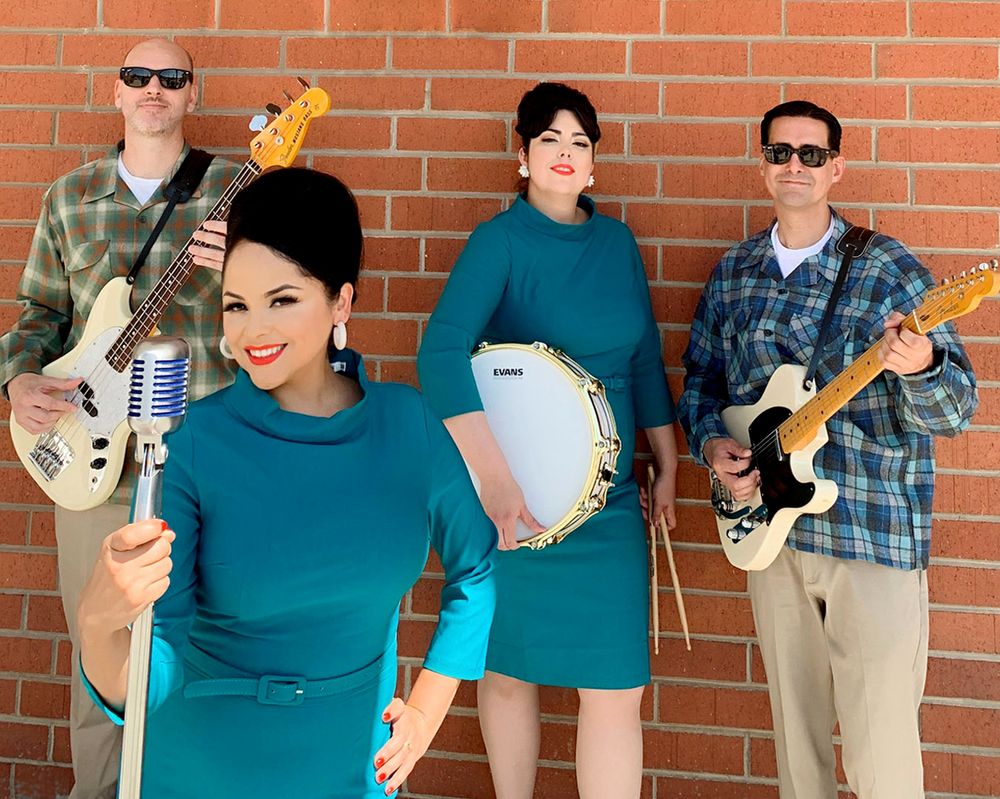 Gina Georgette and The Monarchs
Gina Georgette and the Monarchs is a band from
Los Angeles, California. Influenced by early 1960's R&B, Soul, and Rock and Roll, their fun energetic sound takes control of the room's vibe and dance floor!
The Monarchs is a collaboration between the intoxicating guitar sounds of Frankie De La Torre (a San Gabriel Valley native and founding member of the Surf band
"The Volcanics"), the mighty and enticing bass lines of Jarrod Keith (another San Gabriel Valley native also in "The Volcanics"), the exhilarating drumming talent of Tanya Pelayo (from the San Fernando Valley and former member of Garage sensations, "The Night Times"), and the pipes of Gina Georgette, a 5ft package of energy from the South Bay.
The Monarchs are bound together by similar musical influences such as, "The Marvelettes", Mary Wells, "The Olympics", and "The Orlons" to name a few. Their enthusiastic get-up-and-go attitude and fun loving passion brings infectious tunes and performances that are sure to resonate with all audiences. So get ready to cut-a-rug like no other; Gina Georgette and The Monarchs are GO!
Gina Georgette Salas - vocals
Frank De La Torre - Guitar
Jarrod Keith - Bass
Tanya Pelayo - Drums
"I'll Follow You" & "Brutus"